Walker Hayes

Be A Craig Fund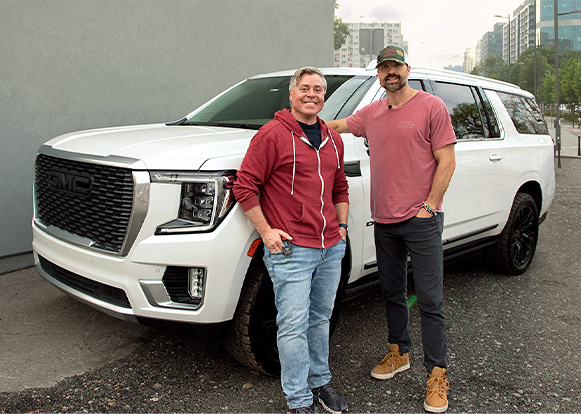 One Country is partnering with the Be A Craig Fund to "pay it forward" to one inspiring individual in need of a new vehicle.
Do you know someone in need of an act of kindness? Someone who needs a break? Are they in need of a dependable vehicle? We want to know about them! Tell us their story and how a new car could bless them!
Please note: timing for acceptance of submission is at the discretion of Walker Hayes and the Be A Craig fund. It may be a period of time before there a nominee that is chosen. Submissions may not be recognized or responded to immediately.
The Be A Craig Fund was established by Walker Hayes as a tribute to a man named Craig who gave the Hayes' family a van when they were struggling. His kindness meant that the family would have a vehicle big enough for all of the Hayes children to have a seatbelt.
In keeping with the sentiment of paying it forward, and through gifts to support nonprofits that empower others to make the path easier, Walker wants to encourage individuals to seek out opportunities to help others.
Be A Craig to someone in need by donating directly to the fund or purchasing a "Be A Craig" t-shirt where proceeds benefit the fund. You can Be A Craig for someone in your life who is struggling by submitting their story below for consideration to be a donation recipient.
Buy "Be A Craig" T-shirt
Submit a Story
Listen to "Craig"
ORDER 'GLAD YOU'RE HERE' BY WALKER + CRAIG